Suhana Khan, who is the daughter of Shah Rukh Khan, celebrates her birthday today. Shah Rukh Khan has been a loving and devoted father to Suhana Khan, making sure she gets a well-rounded childhood. He is well known for being an affectionate dad who genuinely cares about the well-being of his children.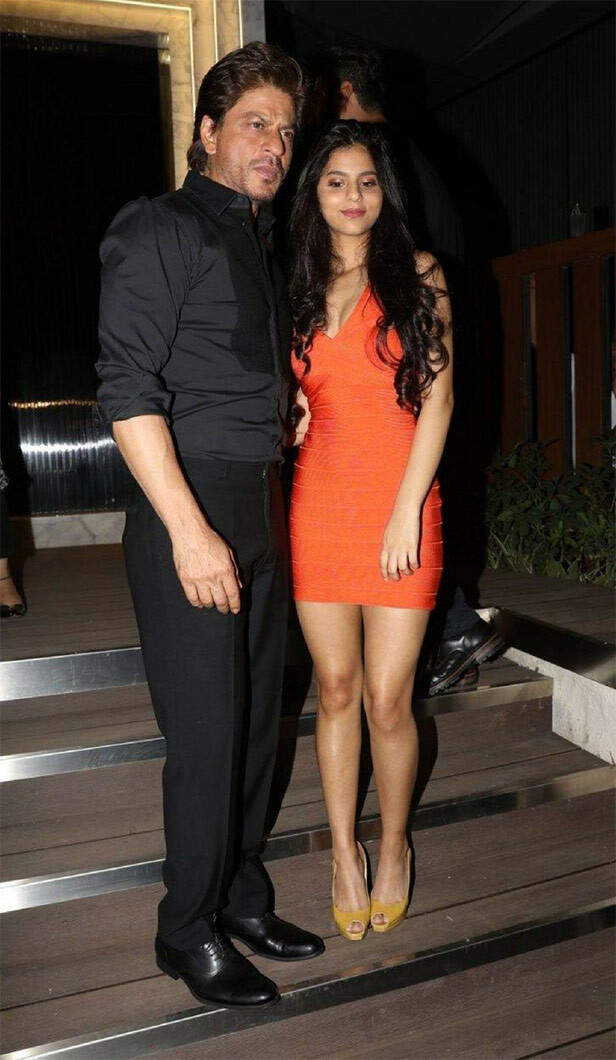 He frequently displays his pride in Suhana's accomplishments and has been vociferous about his love and affection for her. Shah Rukh, despite being one of the biggest stars in the Indian film industry, has worked to provide Suhana with an ordinary childhood and protect her from unwarranted media attention.
Here are some of the moments when Shah Rukh Khan was Suhana's personal cheerleader.
1. When she became the face of the popular makeup brand.
Congratulations on Maybelline beta. Well dressed…well spoken…well done & if I may take some credit well brought up! Love u my Lil Lady In Red!! pic.twitter.com/tLnAQlXoTj


— Shah Rukh Khan (@iamsrk) April 12, 2023


Shah Rukh took to social media and congratulated his daughter with an adorable video of Suhana dressed in red.
2. When Suhana signed her first film The Archies.


Shah Rukh Khan took to Instagram and wrote, "And remember @suhanakhan2 you are never going to be perfect ...but being yourself is the closest to that. Be kind and giving as an actor...the brickbats and applause is not yours to keep...the part of you that gets left behind on screen will always belong to you...u have come a long way baby...but the road to people's heart is unending…..stride forth and make as many smile as you can. Now let there be Light...Camera and Action! Signed Another Actor."
3. When she graduated from Ardingly College in London.


In 2020, Suhana Khan completed her graduation from Ardingly College in London. Shah Rukh, like a proud dad, took to social media and shared his joy and pride by posting a photograph with a note that read, "4 yrs have flown by. Graduating from Ardingly. Last pizza...last train ride...and first step into the real world...school ends...learning doesn't.

4. Theatre performance


Suhana has been interested in acting for quite a while and has been involved in many theatre plays in her college days. Shah Rukh when he watched her play, he enthusiastically shared an appreciation post and wrote, "With my Juliet in London. What a wonderful experience and exceptional performances by the whole cast. Congratulations to the whole team."
5. Celebrating her birthday today, Shah Rukh took to Instagram and posted a cute video with a heartfelt note which read, "Today is the day to get your Happy On…and forever. Love you baby."




Shah Rukh Khan has always been a huge cheerleader and has supported Suhana's aspirations, urging her to follow her passions. He has shown his support for Suhana's talent and shown openness to her desire to work in the film industry.
See Also: Birthday Special: Suhana Khan's best traditional looks that wowed us all